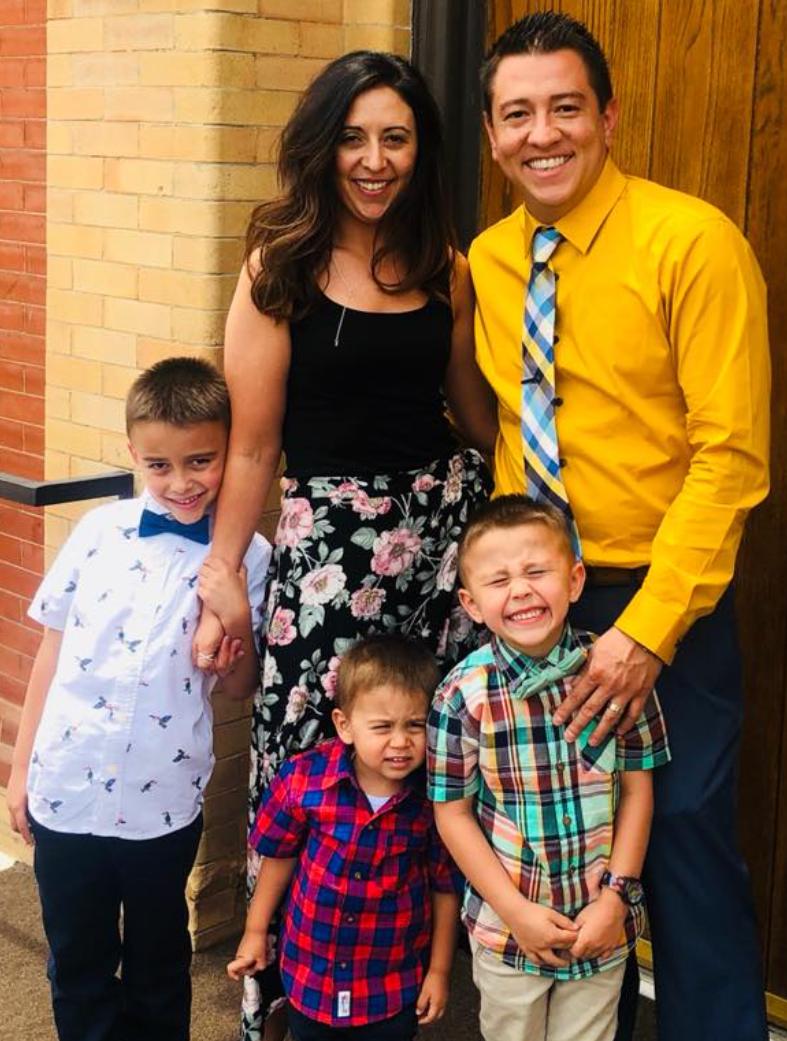 Janelle Gallegos
Teacher
Janelle Gallegos started dancing from the tender age of two, and she's never stopped. She has trained in Ballet, Tap, Jazz, Lyrical, Hip Hop, Breakdancing and Poms and she has studied hundreds of hours at conventions across the country with world famous instructors such as Joe Tremaine, Doug Caldwell, Poppin' Pete, Dave Scott, Nick Lazzarini and Mandy Moore. Miss Janelle and Miss Dena grew up dancing together and co-directed competitive dance for many years- these two make an incredible team. Miss Janelle is a multi-genre teacher who connects with and pulls the very best from all skill levels and all ages of dancers. Her charisma, creativity and devotion to a lifelong study of the ever-evolving world of hip hop and dance has made her a sought-after teacher all over the Denver-Metro area for the last 20+ years. When she's not teaching dance or judging dance competitions, you can find her working in a salon or spending time with her husband and three boys.
How To Be Successful In Miss Janelle's Classes
PROGRESSIVE PRE-PRIMARY 5/6
Hi, Parents! You are the reason your dancers will love coming to class. Thanks so much for modeling a fantastic attitude and helping them arrive prepared! Please take your dancer to the bathroom before class, even if they say they do not have to go. Secure their hair, but leave fancy barrettes and headbands at home. (Sometimes we stand on our heads.) Hang coats and leave street shoes in the hallway. Help your dancer put on their tap shoes before class. Your dancer will line up against the wall with their other dance shoes and water bottle. Belongings can be in a small dance bag if that makes it easier for them to carry, but please leave extras- like toys- home and not in the bag. Label everything you bring into the studio if you hope to get it back. 🙂 We love it if you arrive 5 minutes early to class, but not sooner. Once your dancer is lined up for class with an EDC staff member, please kiss and go quickly. Stay invisible to your dancer for the duration of class- it really helps them focus and creates the best learning environment. We will end class on time by passing out stickers. The teacher will bring in the next class BEFORE sending your dancer's class into the hallway to avoid congestion. Help your dancer change back into their street shoes before heading back out into the world. Thanks!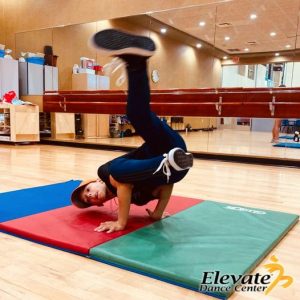 HIP HOP
Hi, Dancers! Please arrive 5 minutes early to change into your DEDICATED hip hop shoes. Please, please, please do not wear your hip hop shoes out into the world. They are for the studio only! Hang your coat and leave your street shoes in the hallway. I will bring in the next class BEFORE dismissing the last class into the hallway to avoid congestion. Set your water bottle against the wall and begin stretching. Arrive prepared by dressing in a black leotard and tights (convertible, stirrup or footless are best for these classes), with hair secured. Wear sweats or workout leggings over your tights to protect them during floor work.
JAZZ, TURNS & LEAPS, ACTIVE ISOLATED FLEXIBILITY 
Hi, Dancers! Please arrive 5 minutes early. Hang your coat and leave your street shoes in the hallway. I will bring in the next class BEFORE dismissing the last class into the hallway to avoid congestion. Set your water bottle against the wall and begin stretching. Arrive prepared by dressing in a leotard and tights (convertible, stirrup or footless are best for these classes), with hair secured. Jazz and Turns & Leaps students will need jazz shoes. Active Isolated Flexibility students will need a towel and a pair of socks. Please come to class ready to work hard and sweat! 🙂